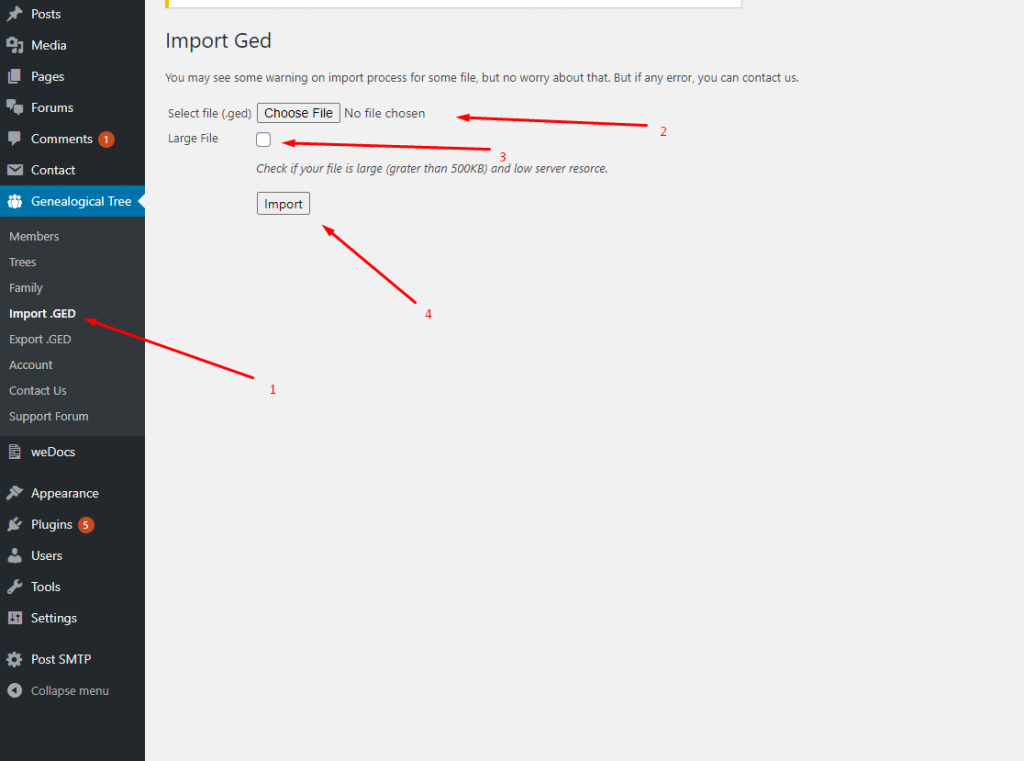 Go to Import .GED from left menu.
Select your .ged format file.
Click check box Large file, if your .ged file size is big size, specially bigger than 500KB
Then click import button.
Do not close until success message. Some time you may some error due old format of .ged, less server resource, faulty .ged file etc. Please feel free to contact us to resolve that type of issue.